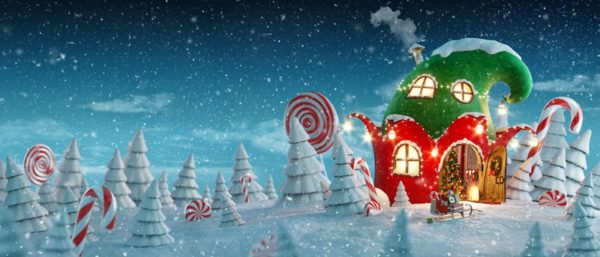 At Marketing Messages, we are getting into the holiday spirit with Holiday On-Hold Message updates! We want to help make your winter season as festive as possible, and so for a limited time we are offering you, our customer, the chance to get a free, festive upgrade to your existing Messages-On-Hold.
Here's how it works: You choose three songs from our selection of Holiday music, and we will then take the existing voice recording and swap in this new music. It's easy, it's fast, and it's free!
And for any customer interested in upgrading their entire message, we can help with that as well. We are currently offering our VoiceCentral Messages-On-Hold subscription service with the first six months free! You read that right: If you sign up for VoiceCentral as part of this offer, you get six months of free messaging!
But you don't have to take my word for it. There's a certain big, red fellow who took a break during his busiest time of the year to help explain our offer. Take it away, Kris Kringle.
Thanks, Santa!
Besides contributing to the general merry mood, playing holiday music during your on-hold phone messages can have a real, positive impact on your customers, whether your business ranges from banking, to retail, to transportation, to medical, to everything in between. Holiday music is an audio cue that something is different, which will keep your customers paying attention and engaging longer. Christmas music puts people in a happier mood, and happier people spend more!
And if nothing else, this is an opportunity for you to review and refresh your messages. It's not uncommon for messages to be left playing long after the deals being offered and the specifics being mentioned have changed. With this special offer, you can refresh your messages to align with other marketing programs, promote your own holiday specials, and fix any outdated or incorrect messaging.
If you're not using the same professional voice talent for your auto attendant greetings to create a consistent, branded caller experience, we can provide new recordings for those as well. We'll be happy to provide you with our Auto Attendant Guidelines and Examples documents, which sample prompts that spark new ideas for expanding the value of your auto attendant system.
From our family to yours, all of us here at Marketing Messages wish you the happiest of holidays, no matter what you celebrate. We hope to talk with you soon, but if not, then here's to many happy returns in the new year!