Free eBook: A Guide to Using Professional Narration
Should you use professional narration for your next project?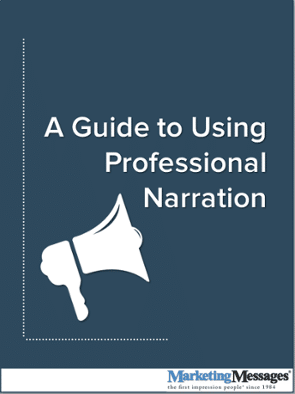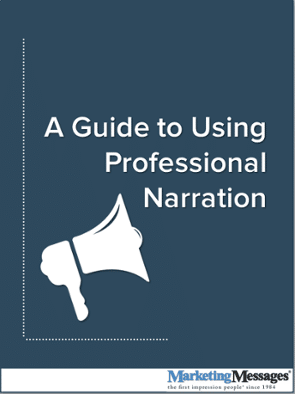 Incorporating professional narration into your company's marketing audio is essential. It's yet another layer of brand re-enforcement. However, finding the right voice for your project is just as important.
If you're thinking about adding voice to your next project, download this interactive, audio eBook to learn how to successfully use professional narration to reinforce your brand and elevate your presentation. We've incorporated audio into this eBook so you can experience first-hand the power of professional narration.
After listening to this eBook, you'll learn:
What is narration?
When and why should I use professional narration?
What is the process like for completing a successful narration project?
How do I pick the right voice talent for my project?