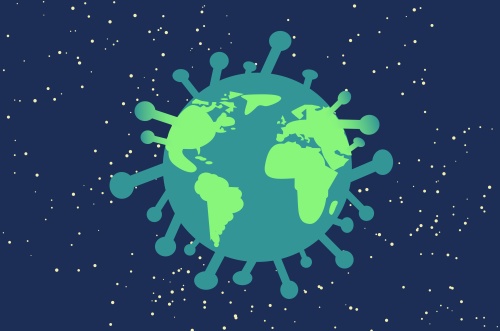 Over the past few weeks, we have seen a rise in customers updating their on-hold message or Auto Attendant and IVR prompts as circumstances within their organization change due to the evolving shape of the pandemic over the last few months.
When the coronavirus pandemic began last year, we at Marketing Messages found ourselves flooded with requests to alter existing voice messages. Suddenly, companies' hours were completely different or were shut down completely. Entire offices migrated to working-from-home solutions and needed to restructure their audio systems.
For obvious reasons, the biggest uptick we saw, and continue to see, is hospitals and medical practices that need to keep their messaging fresh as medical situations change. With the vaccine rollouts ramping up since the start of 2021, we have seen an even greater increase in updates from our medical customers, often loading up their on-hold messages way in advance.
But virtually every one of our customers with any kind of customer-facing audio program needed to make some changes to their IVR prompts or AA prompts, or needed our voice talent to record something completely new. The world changed rapidly, and voice messages needed to change just as rapidly.
New Year, New You
Between the new year and the nationwide move towards getting things back up and running, we've seen a number of companies decide the time is right for a new sound to their messaging. Some of that is by necessity, as on-hold messages have to be revamped to address closed and added locations, altered hours and services, etc. It does not do to have a client base getting out-of-date information pumped into their ears while they wait for service.
But even if a company has no sweeping changes, a new sound can do wonders to revitalize its visible disposition for customers. In general, it is always better to keep your customer-facing voice messages fresh so that your audience is not just hearing the same message over and over again over months and maybe years. With the days getting warmer and brighter, and news of the pandemic steadily getting better, freshening up your sound can put a real spring (no pun intended. Fine, it was a little intended) back into your step.
Updating your on-hold message can be as easy as picking a new song or two from our library. You pick, we mix, everyone enjoys the resulting production as something fresh and new.
The best thing that audio, whether it is on-hold messages or Auto Attendant and IVR prompts, can do is help further the relationship between a company and its customers, and one takeaway we have taken away from the last few weeks is that many companies wish to let their customers know that new and exciting things are finally happening once again.
Contact us today at [email protected] to discuss either updating your existing audio or creating something entirely new to fit the season and your company.