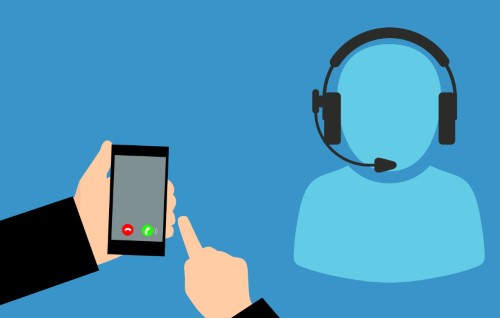 As we discussed in our last blog post, Why Contact Center Voice Prompts Are Different, contact centers have very different needs for their customer-facing recordings than almost any other business. Last time, we discussed the specific things needed from a voice artist in order to make sure that IVR voice recording prompts worked properly for a call center's system. Today, let's talk about some of the special needs for a call center's Messages-On-Hold (MOH), needs that can be addressed by using Advanced Call Queuing for call centers.
Now, we at Marketing Messages recommend that all our customers regularly update their MOH voice recordings, at least once every few months or so. Not only does a changing message allow you to update customers on your latest news, events, and deals, but it keeps regular customers from getting too bored as they listen to the same music and the same message on a loop every time they call. An active, engaging approach to MOH is always better than the static approach of just loading one message there and leaving it unchanged for years.
But for contact centers, a static message is not an option. It just won't cut it.
Instead, contact centers are always better off developing a personalized call experience, one that incorporates targeted messaging to better inform and engage the waiting customer.
The technology that makes this targeted messaging possible is known as Advanced Call Queuing, and that is not the only new advantage that this technology provides.
But targeted messaging is itself a major gamechanger in the way that voice recordings can be used to improve and enrichen the customer experience. Advanced Call Queuing allows for the specific message to be chosen based on who is calling, where they are calling from, or what they are calling about. For example, if you are a retailer, a caller can be directed to a message specifically about whatever department they are looking to buy from.
Advanced Call Queuing for Call Centers also makes possible SMS text integration. That means that a customer can use their own phone, while still on hold, to receive additional information. For example, if a customer is calling with a tech question, at the push of a button they can receive a text with a link to documentation that might just answer the very question they are calling to ask, or at the very least provide additional insight that will make the call even shorter.
And finally, Advanced Call Queuing allows the customer to choose their own music while they wait. We all know the traditional Kenny G-ish jazz flavor that typically underscores waiting on hold. Some people don't mind it, but for many folks that music sets their teeth on edge. With Advanced Call Queuing, the customer can choose the genre of music they would like to hear, and relax to that while waiting for someone to pick up.
But really, the best way to understand Advanced Call Queuing is to see it for yourself. Contact Marketing Messages today and we will be happy to set you up with a demo of this exciting new technology.