Marketing Messages Expands Voiceover Services Offerings to Include In-Room Customer Experiences too!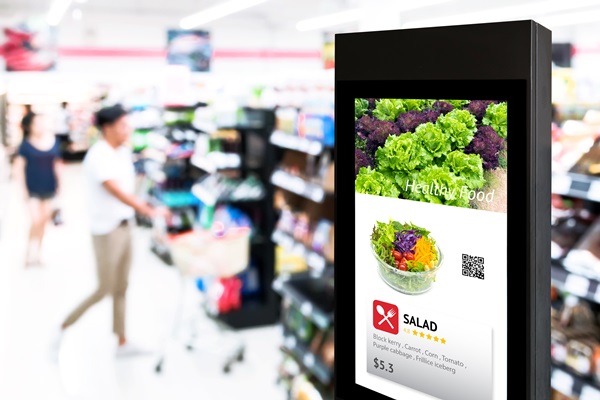 Earlier this year we introduced our new In Room Customer Experience Solutions to our customers and partners. I'm sharing this post as a way of:
Communicating what these services are, and the value they provide to you
Explaining their role as a critical component of a holistic, branded customer experience
Informing you of how you can see, hear or even try each service
Why are we venturing into this new territory?
We have traditionally provided professional voice recording services, including on-hold messages (MOH), IVR recordings, Auto Attendant prompts, and web video narration. More and more over time, however, we are seeing these phone and web-based solutions employed as part of an overall branded customer experience. We believe that this experience should appeal to a customer's sense of Sound, Sight, and Smell, with an eye towards:
Making a professional first impression when customers enter your place of business
Keeping customers engaged, so they stay longer – and buy more
Conveying important customer information
Creating the right "emotional environment" for delivering products and services
To these ends, we are introducing our "In Room Customer Solutions". These solutions, along with our traditional phone and web offerings, comprise our Customer Experience Suite (CES).
Our In Room Customer Solutions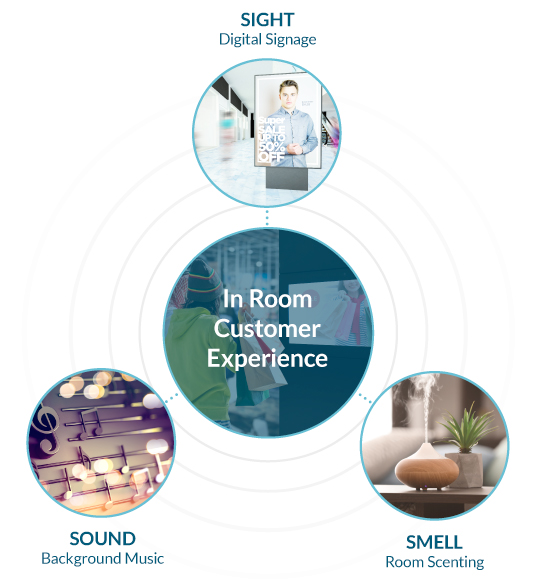 Digital Signage:
On-premise customer displays for enhancing the customer buying experience
Our Digital Signage service offering provides a visually compelling vehicle for advertising, information dissemination, and onsite entertainment. Both audio and visual Information is conveyed via any size screen in your office lobby, retail store, or any space in which your customer is serviced. Our service focuses on creating a more compelling on-premise customer experience and enables your organization to:
Accelerate cross-sell revenue
More effectively communicate information that aids customers
Increase the length of time customers are engaged in the buying process
The displayed content is created using iPhone-like "app templates" and managed via a web-based dashboard that enables easy playlist creation and scheduling at the group or individual screen level. This dashboard can be used to forward schedule all content at a granular level–by date, hour, and individual screen (and sections of a multizone screen).
Background Music:
Customizable collections of ambient music to create the right mood for any customer space
Our Background Music offering includes a broad variety of overhead music choices and a turnkey delivery system for a variety of industries and physical spaces. The expansive range of choices enable organizations to create a tailored room environment that reflects their brand and elicits emotional responses conducive to purchase. Background music is more than entertainment; it is a marketing asset with tangible benefits:
Create and differentiate your brand
Build the right atmosphere that encourage people to buy
Increase productivity
Business Scenting:
Infusing your customer space with aroma to create a positive and memorable emotional experience
Our Business Scenting service provides the equipment and oils that distribute various scents throughout any space visited by your customers– including lobbies, meeting rooms, retail stores, and other areas associated with the customer experience. These aromas elicit memorable emotions that create a positive experience for your customers and an environment that is conducive to purchase. Business scenting is fast becoming a critical element of the customer experience, enabling organizations to:
Increase sales
Create a positive emotional response
Stimulate recall and retrieval
How would you say this experience expands beyond voiceover services?
Our Customer Experience Suite enables our customers to project a consistent branded customer experience across the broadest possible set of channels: phone, web, and in-person sight/sound/smell media. Marketing messages heard over the telephone can be displayed via Digital Signage. If you're trying to provide a relaxing environment for customers, the background music playing in your lobby can be selected accordingly. This mood can be matched to the style of voice a customer might hear on a web video, and reinforced by the appropriate room scent.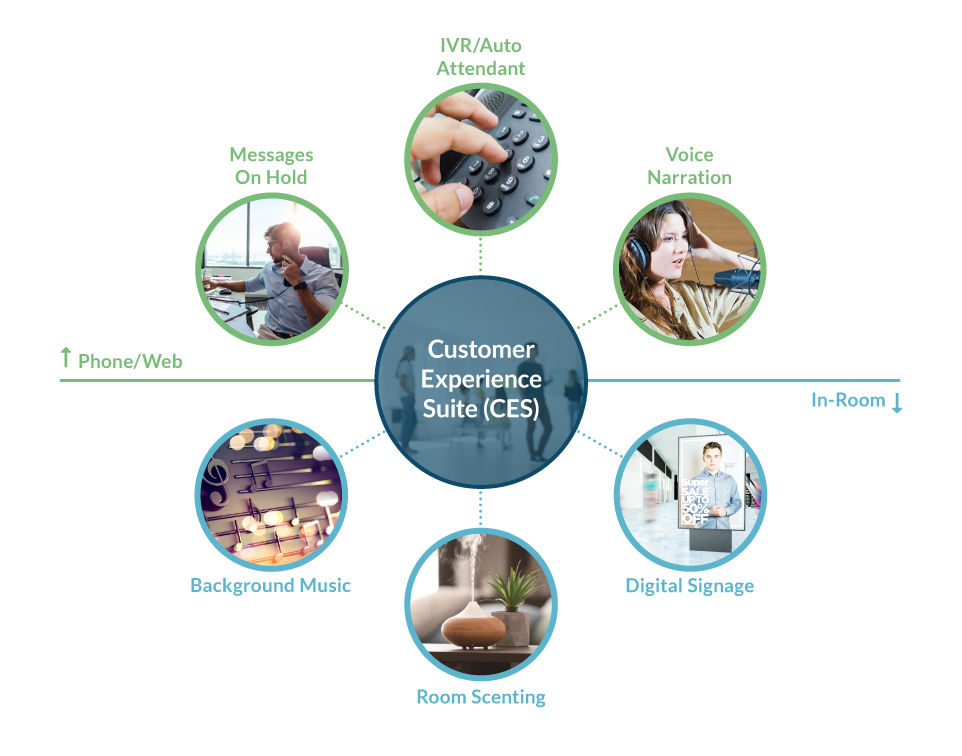 What's the best way to explore our In Room Customer Experience services?
The best way to evaluate the value of these services is to experience them through your senses – either via a free demonstration or trial:
Or feel free to reach out to Jim Giebutowski here at Marketing Messages by e-mail ([email protected]) or phone (617-527-3023).