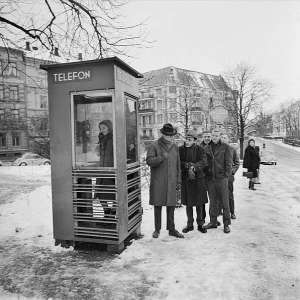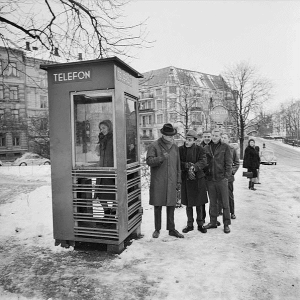 Should I refer to this professional audio recording or these IVR Voice Prompts as a 'VOX' file, as mU-law (MEW-law) with a 'vox' extension, as CCITT, or even as a WAV file?
This blog entry is less a technical primer, per se, and more of an illuminator on the subject of telephony audio – the first of many.
Today's flavor (or format if you will) is mU-law – also known as CCITT and often described as G.711.
Is it a .wav, is it a .vox? If you take away the extension, what is left? As with nearly all things digital, the answer depends upon who's asking the question, where they are in the world, and onto which system it needs to be installed…
To migrate speech from its source (the human mouth) by way of a computer interface (the IVR), to its end target (the listener's ear at the other end of the telephone line), the speech first needs to be digitized, captured from vibrations in the air and converted to a series of ones and zeros on a computer disc.
One approach to digitization is Pulse Code Modulation, PCM. In linear PCM, a sample is captured and stored as a binary number (that series of 1s and 0s). The volume level of the audio (also known as amplitude) is stored as a number, from 1-128, based upon a non-linear scale. There are two major amplitude scales in worldwide use today, A-law and mU-law. Since Marketing Messages and many of our clients are located in the US where the T-1 digital trunks of telephone lines use the mU-law scale, I'll focus on the mU-law scale today.
Used for IVR systems, PBX boards, and on smaller Auto-Attendants, mU-law audio was designed for optimal playback over a traditional telephone network carrying the human vocal range of roughly 300 Hz -3 kHz. I first came to know this format with Dialogic mU-law .vox files. A .vox file is a 64 kilobits per second (kbps) format with a sampling rate of 8 Hz and a bit rate of 8.  It does a good job of capturing and reproducing speech.
And mU-law audio is known by other names as well – Like CCITT. Why CCITT? Standardization of telephone formats dates back to 1865 with the birth of the International Telegraph Union (ITU), which became a specialized United Nations agency in 1947. In 1956, the International Telegraph and Telephone Consultative Committee was formed. At the time it was the Comité Consultatif International Téléphonique et Télégraphique (CCITT). What's more, The Union was renamed ITU-T in 1993. And – The term G.711 comes from the  ITU recommendation G.711, which formally lays out this format.
Thus we have a format that can be described, accurately, with any of the above-mentioned names. This one, too: U-law, as it's frequently referred to, is μ-law, μ being the Greek letter mu. Hence the 'mU' in mU-law.
μ-law = U-law = mU-law = CCITT = ITU-T G.711 = μ-law = CCITT = mU-law = U-law = ITU-T G.711 = μ-law
By the way, Marketing Messages can deliver your IVR prompts, ACD prompts, and Auto Attendant prompts in this format, no matter what name your IT department employs.
So, what about the .vox vs. .wav extensions? Next post, my friends, next post.
And please let me know if there are any audio formats you'd like to have illuminated sooner than others in this blog.