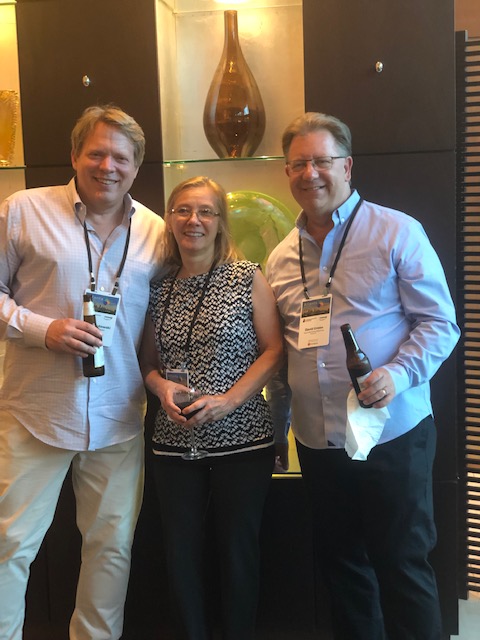 I spent Thursday through Sunday this past week representing Marketing Messages at the annual Experience Marketing Association (EMA) conference in Atlanta. The conference, formerly known as the On-Hold Messaging Association, or OHMA, brings together on-hold providers and their technology partners for a few days of experience sharing, technology updates, and networking. I will be serving on the board this upcoming year, so my goal here is to represent Marketing Messages well and contribute to EMA's success over the next couple of years.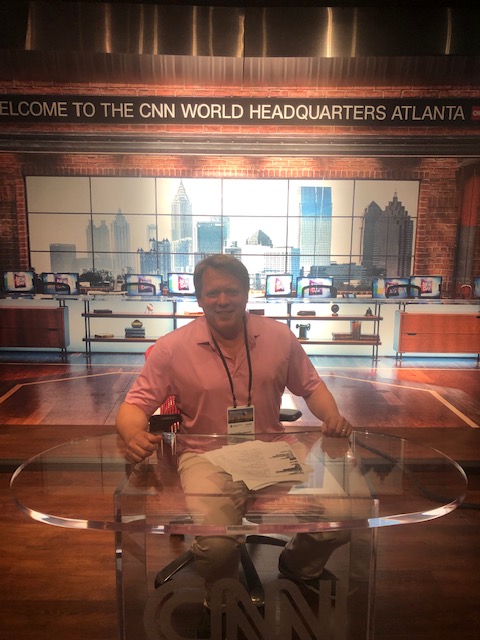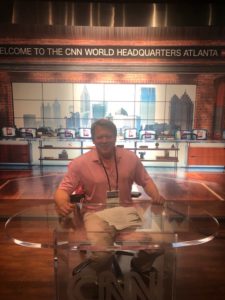 I always look forward to this conference, as it's an opportunity to pull my head out of my computer and the rest of my body out of the office – and expand my horizons. I'm always amazed at the collegial atmosphere fostered at the association. Even though we do at times compete against each other, the philosophy here is that a rising tide raises all boats, so information is shared freely and helpfully throughout the weekend.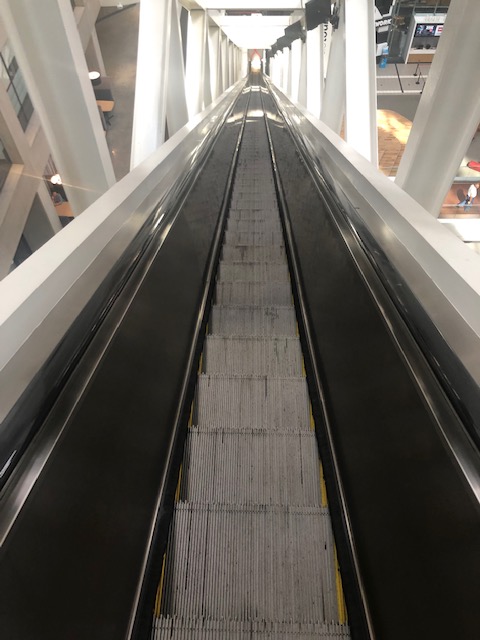 This year's conference was held at the Omni Hotel in Atlanta, which is co-located with CNN's headquarters. We were taken on a tour of the CNN production command center, which included rows upon rows of video screens, cameras costing well into six figures, and more specialized lighting than I've ever seen. It was kind of cool to see the sets of Headline News and other shows (the prime time shows are shot in NY and DC). No sign of Wolf Blitzer or Jake Tapper, though. Also of note: the trip up to the headquarters is provided by the world's longest free-standing escalator (8 stories, 193 feet).
What the conference was really about this year was diversification. More and more, on-hold companies are looking to augment their revenue streams with background music, digital signage, VoIP voice service, and even business scent. Ever go into a Westin lobby and notice the scent? A number of the same machines that play on-hold messages have been specially purposed to distribute fragrances within a room! Anyway, the conference organizers set up the format in a way that facilitated informal discussion and the sharing of success stories, and each technology provider came up with a packaged, entry-level solution so that resource-constrained MOH providers can get into the game with limited upfront investment.
Vendors held court in the technology exhibit area, presented to the group, and made themselves available throughout the nightly social events for impromptu sessions.
ProDigital and Steady Brand teamed up with Rivet to provide a packaged solution that marries digital signage technology with compelling visual and audio content.
Phone.com (VoIP service) made its usual strong showing, with many members vocally advocating for their superb customer service, and Terra… made their EMA/OHMA debut.
Air Essentials, a long-time mainstay at this event, presented details on their business scent offering. Judging from the ensuing lively discussion, it's clear that more and more members are making an investment here.
Paul Williams from Image On-Line crossed the Pacific from the Land Down Under to share the early stages of a CRM platform special purposed for the voice services industry, in which script, audio, and general customer information could be managed in one place.
On the social front, frivolity and chicanery of all sorts abounded throughout the weekend. The association is chock full of big and zany personalities. Among the industry luminaries in attendance were Mitch Keller, Dana Young (the young man in the shades), Andy Hedberg (awards dinner MC), Ryan Soper (multiple award winner), and the list goes on and on.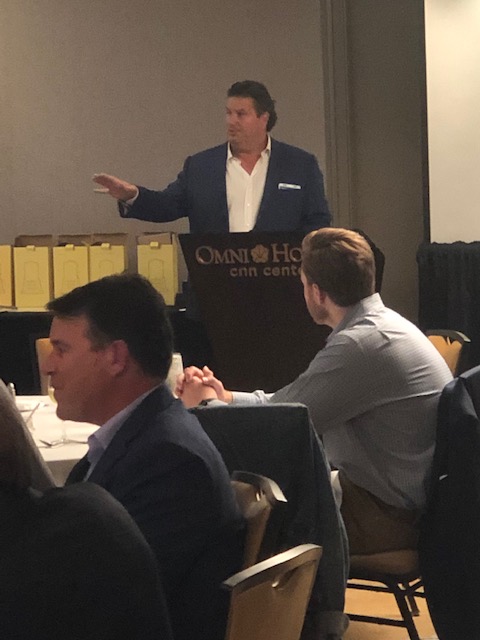 We were treated to southern comfort food at Pattie's Patio and ended the conference with the MARCE awards, which recognizes the most effective and creative production of voice recordings as judged by a blue-ribbon panel of industry experts.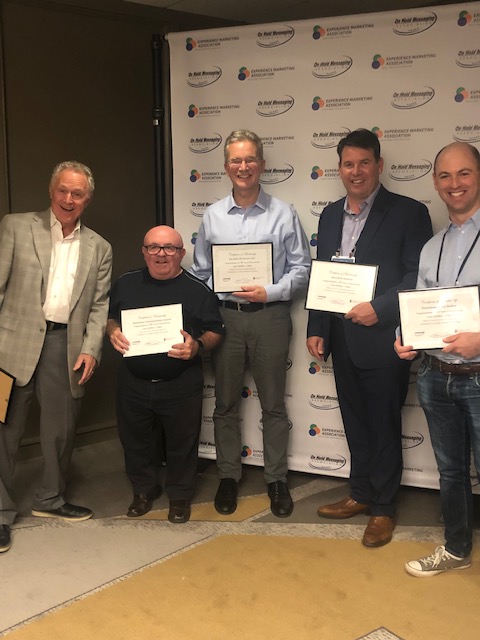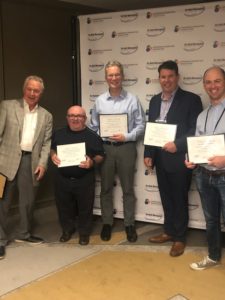 Kudos to a very hardworking board that made this year's conference a success. David Green has guided the organization very ably and steadily for the last 16 months and has set a high bar for his successor, Ron Schott. Mike Groom did an amazing job of what has been touted as one of the more productive and interactive in the association's history, and our Executive Director, DeAnn Smeltzer continues to act as the glue that holds everything together.
I'm chairing the Membership Committee, so if you happen to be either an on-hold provider or a vendor interested in gaining exposure to our members, please reach out to me at [email protected], and via phone at 617-527-3023.