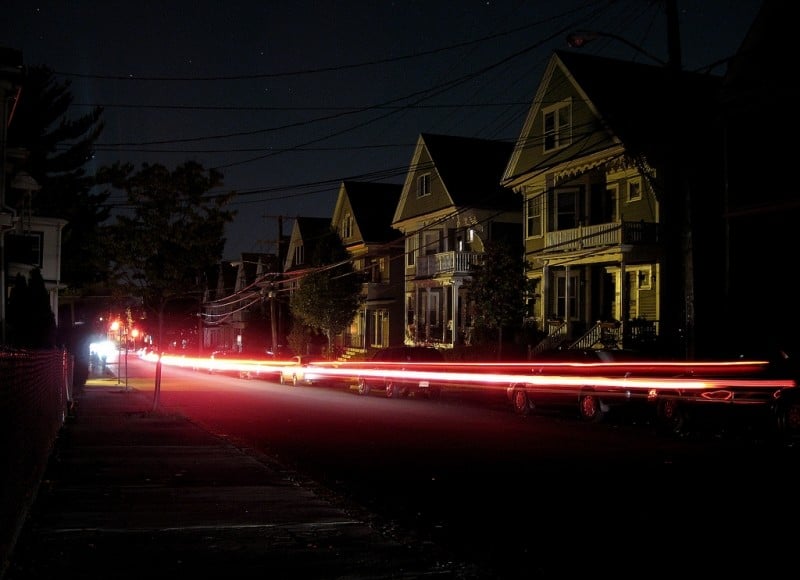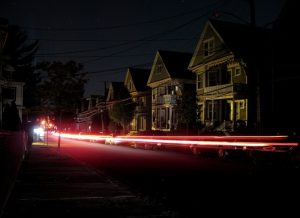 Outage reporting has become a major part of being an electrical utility in the high-speed world. Temporary blackouts and brownouts are an occurrence that cannot be entirely eliminated, given nature's unpredictability and the imperfect nature of all systems. When your utility has a temporary loss of service, your customers need to know as soon as possible. Professional voice recordings clearly convey instructions in a patient, calm tone which can reap many benefits during difficult times.
An increasing number of utility companies provide their customers with telephone and mobile applications that notify customers of outages, enable customers to report outage and power status information, and provide access to the progress the utility is making towards restoring power. These systems make the conversation two-sided and increase the opportunity for positive and reassuring interaction in the midst of an unfortunate situation.  When the telephone is the medium for this interaction, employing professionally recorded voice prompts can enable energy and utility companies to both quickly inform their customers and reduce the anxiety and frustration associated with outages.
Allow Customers to Report Outages Easily
The conversation about power outages works most efficiently when customers can actively reach out to you in emergency situations. Providing a venue for customers to report outages via a utility IVR system is faster than relying on your internal systems or your field employees, as customers are sometimes first on the scene when their home or office is without power.
Using an interactive voice system serves two purposes. First, it makes your call center more productive.  By offloading call volume associated with general outage information, call center agents can focus on providing more personalized, customer-specific service that requires human interaction.  Second, hearing a calm, professional pre-recorded voice is not only a useful way to appear more sympathetic, but the effect of that voice is also reassuring to the caller.
Human Voices Convey More Empathy
The primary reason you want to use a human voice and a message that can be easily distributed is to ease your customers' concerns. A human voice conveys more sympathy and empathy than a computerized voice. What's more, a human voice can put a human face on energy utilities, which are generally perceived to be large and impersonal.  While nothing replaces a real and attentive human being, an automated system that uses professional voice recordings is the next best thing. You'll choose the attributes you want the talent to have, effectively putting forth the right tone and inflection that will resonate with your consumers in times of crisis.
Provide Timely Warnings
Timely warnings can be distributed to a wide number of your customers when you become aware that they have a power outage. When you have a pre-recorded message, you can distribute it rapidly using your entire network's resources and provide the impression that you truly care. You can also share pro-active updates this way, such as advance notice of when brownout conditions could present themselves.
Keep Those Medically In Need Informed
Outgoing pre-recorded messages can be tailored to specific segments of your customer base. For example, healthcare providers employing medical equipment and devices with electrical backup systems, such as hospitals and nursing homes, need to be among the first on your list to receive notice when the power fluctuates. Instantly upon your receipt of information pertaining to a power outage, you can have a voice recording ready to roll out advising these providers to invoke their backup plans as quickly as possible. In addition, "critical care" individuals that rely on electric-powered medical equipment should be sent such messages as soon as possible.   Oftentimes, professional voice talents are chosen by energy companies based on their ability to appeal to elderly and chronically ill individuals, providing an added sense of comfort.
Use Specific Addresses
There are many ways to show that your utility company cares about its customers and their needs. One of these ways is to reference specific locations in pre-recording messages whenever this is possible.   By doing so, an electrical utility can express that it is aware of the situation and that it is working to rectify it. Furthermore, referencing specific cities/towns, neighborhoods or even street names can instill confidence in the consumer that there is hyper-awareness of their plight and that the outage is being taken seriously. A professional voice talent can handle tricky pronunciations that might not be known to a call center agent and would sound awkward and mechanical if a computerized voice were employed.
Text-to-Speech Has Limitations
While ample information can be provided through text-to-speech, computer-generated voices are lacking in the very quality that connects people to each other: emotion. Text-to-speech software does a poor job of conveying sympathy or empathy, and many people are generally nonplussed at being called "by a computer." As we move full-speed ahead in our digital society, computer-generated audio gives the perception of impersonality, which can lead to disassociation and dissatisfaction on the part of consumers. And that kind of response to a computer becomes greater when we need to employ any language other than English.
Use Other Languages
Using other languages in your inbound and outbound messaging system is a good way to connect with an ethnically diverse customer base. Hearing their native language lets those callers know that their concerns are noted and that their neighborhoods matter. Since the population in your area may speak several different languages, this is a powerful expression that you are taking care of the situation and that the needs of all of your customers are important. Since translation and pronunciation are critical to any language, hiring a native-speaking translator and voice talent is often the only practical option – as computerized translation oftentimes renders many languages incomprehensible and text-to-speech engines struggle with difficult pronunciations in any language.
The Benefits of a Professional Voice Firm
A professional voice firm can assist you in handling every aspect of voice recording, language translation, and audio file management for your systems.  Such firms employ audio engineers that are trained to proof and edit voice recordings to improve accuracy and sound quality.  These firms organize and archive all scripts and professional voice recordings to lessen the administrative burden associated with managing the large number of prompts required by energy IVR systems   A quality voice firm also screens and manages a roster of voice talents spanning a broad range of styles and languages; assuring you that a top quality, professional and friendly voice will always be available when your customers are in need.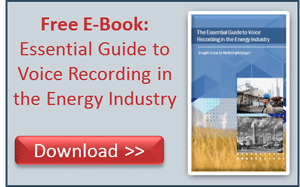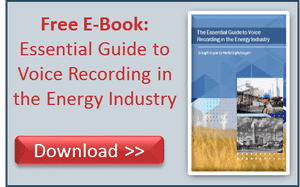 Photo credit: sandcastlematt / Foter / CC BY-NC