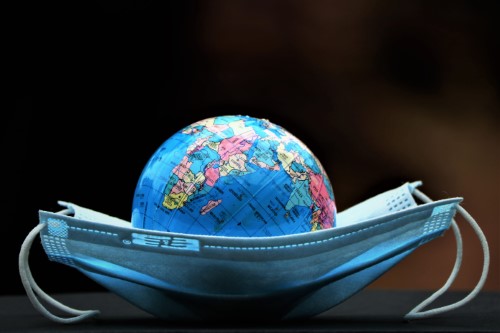 This winter, Marketing Messages was proud to provide a variety of services to the World Health Organization. Created in 1946 by the United Nations, the World Health Organization has played a major role in everything from the eradication of smallpox to the development of the Ebola vaccine to the ongoing global efforts to combat the Covid-19 pandemic. And it was for that last subject that the WHO called on our services for both translation and voice messages.
On behalf of the WHO, Marketing Messages provided translations and voice messages in languages including UK English, Arabic, Brazilian Portuguese and continental French. These voice messages were related to the vaccine-development efforts that were then underway, with messages thanking various members of the Global Solidarity Trial testing the vaccine efficacy, as well as providing testers with instructions and reminders for the process.
Marketing Messages provided translations in a number of languages, not only for the voice messages, but for SMS-text notifications as well. These written messages were sent to testers as text-messages, containing vital information related to the vaccine testing process.
Finally, Marketing Messages global network of voice talents and translators was utilized to complete voice recordings, SMS texts, and an instructional 'flipbook', all needing thousands of words in translation into the language of Tagalog, a dialect from the Philippines.
Personal Touch to Production
From our perspective at Marketing Messages, we are particularly proud that we were able to deliver a project requiring the assembly of multiple project components across multiple communication media within the planned delivery time. From the day when the WHO first contacted us about needing new voice messages to the moment we began delivering initial audio was only a matter of days. Even as scripting, translation, and language requirements continued to evolve throughout the project , we were able to meet all their needs and deliver top-rate final productions in a timely fashion.
It is tremendously satisfying to see well-organized systems function properly, and that is what we experienced while working on the various orders from the WHO. Despite the size and complexity of the supplied scripts, our dedicated network of translators and voice talents delivered everything as needed, and our production team turned out edited, professional final audio precisely on schedule.
Not all of our clients are engaged in work as earth-shaking as developing vaccines to combat the Covid-19 pandemic, but we apply the same care and thought to all voice messages as we do to jobs like this one. Whether the job is big or small, whether the job requires multiple voices or only one, Marketing Messages has proven to be equipped for, and capable of meeting, any challenge.