Voice talent action or voice talent in action. If it's the action you want then it's the action you'll get when you peruse this penning about a voice talent at work. No wait, looking closely, I meant to type voice talent acting like he's in action while he's actually just juggling bits and pieces of odds-and-ends.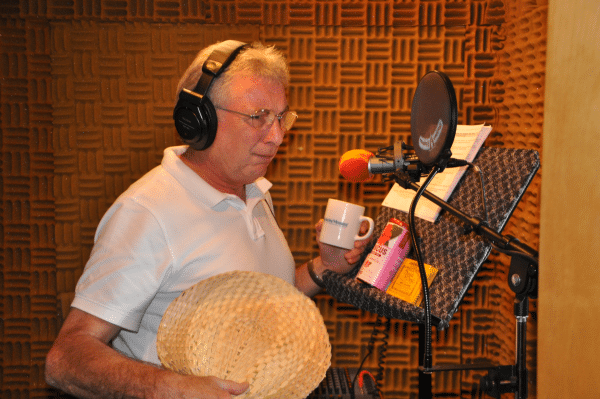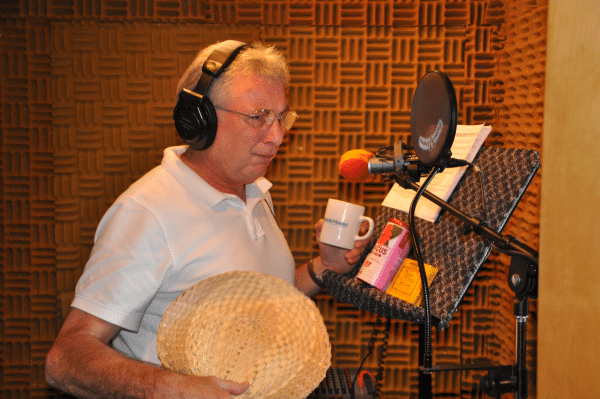 Here we see Marketing Messages UK voice talent and customer service rep extraordinaire Mr. John "Hutch" Hutchinson in his natural environment. Ready to record a script of
IVR prompts
, he has assembled a selection of all-natural products that aid in soothing the throat: hibiscus tea, lemon, and honey anesthetic throat drops, and slippery elm bark lozenges. Does every voiceover artist require so many products to ensure proper vocal performance in the booth? Surely not, but many do use one or two products on the regular. Personally, in between long sessions, I'll enjoy some Throat Coat. Also, I find it's very good to hydrate constantly. In fact, I'll pause now for some water.
Ahh, refreshing. Now back to the post. It was previously mentioned that he was going to record  IVR prompts. How much do you know about IVR, interactive voice response, in general? Shall we write a primer? If so, shall we determine the name of the primer before we write it or wait until all the materials have been arranged in the hopes that an appropriate title will rise to the surface like a breeching whale?
Shortly after this snap was taken, he spits out what was left of the rather potent lozenge and began to speak flawless Australian.