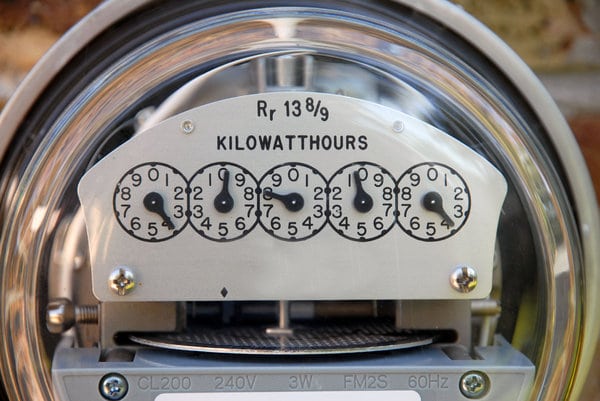 Interactive Voice Response (IVR) systems are a regular part of the utility business now. Utility and energy companies have found that IVR systems can be useful in cutting down the need for live operators and ensuring that billing is handled in an efficient and timely manner, but there is more that can be garnered from these systems than simply streamlining a billing system. In fact, there are a plethora of different applications for IVR systems that many electric, gas, and water utilities have deployed with great success.
Service Options
While many customers call into utility and energy companies to pay and manage their bills and energy usage, there are a plethora of other reasons that a consumer, or other stakeholders, may be calling in. Through an IVR system, an energy company can streamline the call-in process and allow consumers to get to the business at hand in a timely and efficient manner. Some companies are utilizing IVR systems for:
Gas leak reporting
Repair and equipment requests
Service setup and disconnection
Sales and installation processes
Through short phrase prompts, consumers can call in and quickly deal with having their service needs met without ever needing to sit on hold. As an added bonus, those who do need to speak with a live operator can be fed through the prompt system quicker to ensure they reach the person uniquely qualified to serve them. Because the majority of callers won't need to deal with a live customer service representative, this leaves reps available and ready to deal with those calls that do require human interaction.
Customer Education
With many utility and energy companies looking to the future, customer education is quickly becoming a top priority. An IVR system can enable utilities to set up educational messages that each customer can be directed to when they call into the system. One company creates IVR-based messages in the fall to teach consumers about what they can do to prepare their homes for the winter. Another company that is seen as a "green" energy company provides energy-saving tips and details pertaining to utility-sponsored efficiency programs.
Meter Seals and Lock Band Removal
While dealing directly with the customer base seems to be the most popular utilization of IVR systems, there are internal applications that can help a utility company run in a smoother fashion. One innovative electric utility utilizes its IVR system to provide access and authorization to third-party service providers that work directly with the energy company. One example is meter seals and bank lock removal services that are performed by third-party licensed electricians.  When the electrician calls in, they are prompted to enter their personal information. They are then read back what work needs to be performed, where it needs to be done, and the type of access that is required to complete the task. This capability has drastically reduced the amount of associated administrative overhead associated and makes the process go faster and more accurately.
Substation Authentication
IVR systems can also be used to provide authentication and access to personnel and third-party providers in substations and other, controlled access areas. While most utility companies take security seriously and have restricted access areas, there are instances in which individuals who would not normally be granted access must be able to access restricted areas. Through an IVR system, the utility company can control access and keep necessary data regarding who had access to these restricted sights, when, and why.
All visits must be tracked for compliance purposes, and an IVR system allows for an efficient and automated way of doing just that. Such a system can track everything from meetings to training, fence repairs, painting services, and private tours of the substation.
Why should energy companies use professional voice talent for utility IVR voice prompts?
The above scenarios often require short phrases to be strung together in a way that sounds natural and elicits a sense of comfort and familiarity with the caller.  To accomplish this, many utilities choose to employ professional voice services when they want help with the creation of energy IVR prompts. Professional voice talents have training and experience creating these prompts with the proper inflections and tone that mimic the traditional back-and-forth nature of a true conversation. This creates a comfortable caller experience that eliminates the robotic and monotone nature of many automated phone systems.
In addition, professional voice talents work hard to ensure that the entire messaging system is cohesive. For the purpose of branding, businesses generally want the voice prompts to remain consistent across all customer-facing phone systems – and over the lifetime of these systems – in terms of style, pace, and intonation.  Many energy companies turn to professional voice recordings when their voice user interface becomes fragmented and artificially sounding over time – usually, the result of cobbling together prompts spoken by multiple, untrained internal resources that come and go throughout the life of an energy IVR system.
IVR systems are simply another tool that can be utilized by energy and utility companies to provide service that is both quick, accurate, and efficient for all those stakeholders.   Thinking creatively about how to expand your usage of IVR, and considering the use of professional voice services in doing so, will increase the value of your system as an asset for satisfying the energy consumer.