iLink Delivers On-hold – The Easier Way to Implement On Hold Messages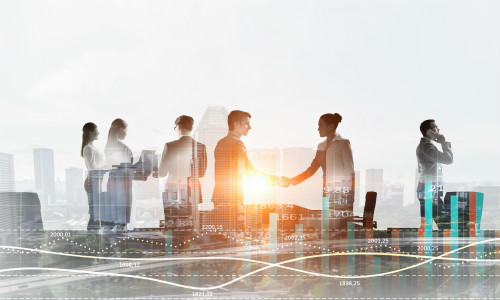 Traditionally, Messages On Hold (MOH) has been delivered to the organization playing the messages as a static audio file, and manually loaded on to standalone digital announcers or into the internal memory of the organization's phone systems. The static nature of this approach has limited the ability of organizations to quickly and easily change or tailor messages in response to market opportunities and demands.
More recently, onhold messages technology has evolved to become more flexible and responsive. Our new Voice Central MOH service is built upon the iLink Internet Streaming platform, which provides improved speed, ease-of-use, and flexibility by supporting the distribution and management of MOH files via the Internet. It is comprised of the iLink digital on hold player and is supported by a server-based software system that facilitates the real time mixing and flexible scheduling of individual messages at the paragraph level. The intent of this post is to explain how it works, and the steps for setting up the iLink platform.
With VoiceCentral, your Messages On Hold are delivered in dynamic fashion, directly over the internet. Schedule important messaging around promotions, out-of-office reminders, weekday vs. weekend hours, holiday hours, etc. Program your messaging based on time of day, day of the week, month, holidays, and other timely events unique to your business. If you can write the copy, we can voice it and schedule it. You can learn more about VoiceCentral and Why The Cloud Enables On Hold Messaging to Shine. The benefits are clear. VoiceCentral allows you to deliver targeted, time sensitive, messages to your customers while they're holding on the line.
How It Works – The Tech
To see if VoiceCentral is right for you, our sales team will talk to you about your onhold messaging needs and ask about your current phone system. On the hardware end, you'll confirm that your phone system has an MOH (Music On Hold) port. If that port accepts an RCA audio cable, you're in good shape. Then you'll confirm that you have an available Ethernet port. That's all you need to start using VoiceCentral with a special piece of hardware called iLink. (More on this below, under "iLink Setup.")
Once it's determined that VoiceCentral is a go, you provide a "script" with wording for each message/paragraph. Or if you'd like, Marketing Messages can draft a script for you via our script writing service. Together, we'll work on it until you're pleased. You select your favorite voice from our roster of talented voice professionals, and choose appropriate music for the mood you want to set. Behind the scenes, we'll get to work, producing your message recordings and the play schedule. We'll also ship out your iLink unit. It's about the size of a small paperback book, and can be wall-mounted in your networking closet. As mentioned above, it connects to your phone system's MOH port and to your router or network switch so that it can receive updates from Marketing Messages.
iLink Setup
iLink needs an internet connection to do its thing. Periodically, it connects to the cloud to check for new updates from Marketing Messages. It then downloads any new messages, music and schedules. This means that as soon as you need a change in your messaging, we'll get it done and have it playing for your customers while they're on hold.
Setting up the iLink involves just three simple steps: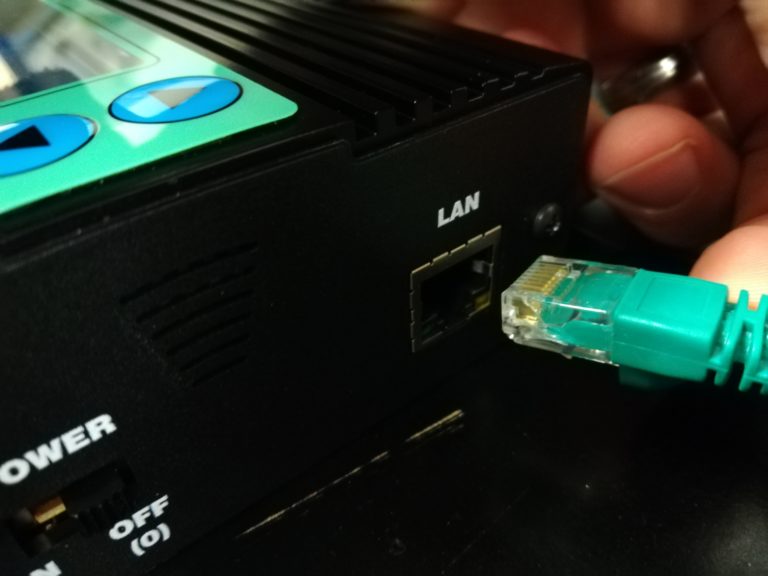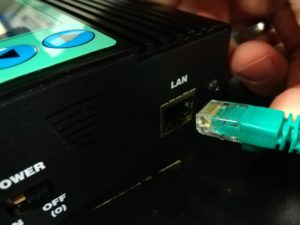 1. Internet Connection
Connect one end of the supplied Ethernet cable to the iLink's "LAN" port.
Connect the other end of the cable to an available Ethernet port on your router or switch.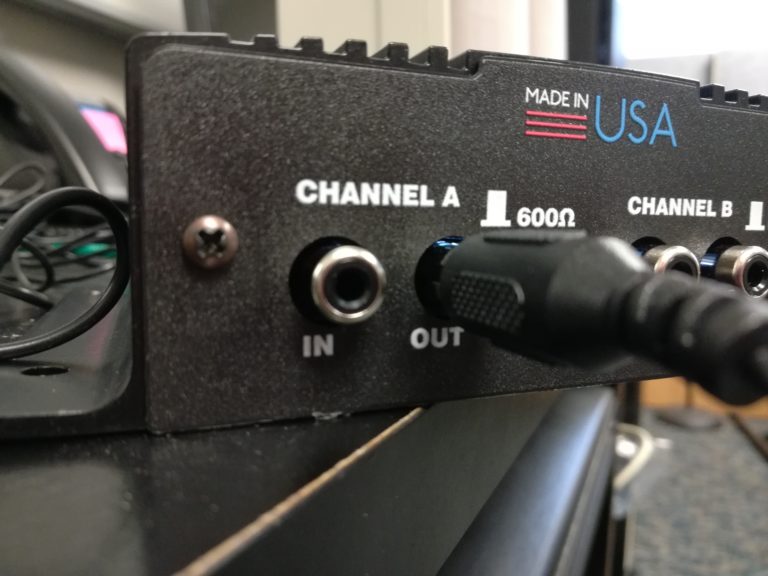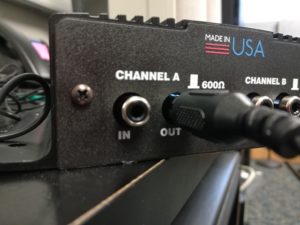 2. Audio Connection
Connect the supplied RCA cable to the "Channel A Out" jack.
Connect the other end of the cable to your phone system's MOH/Music/etc. input.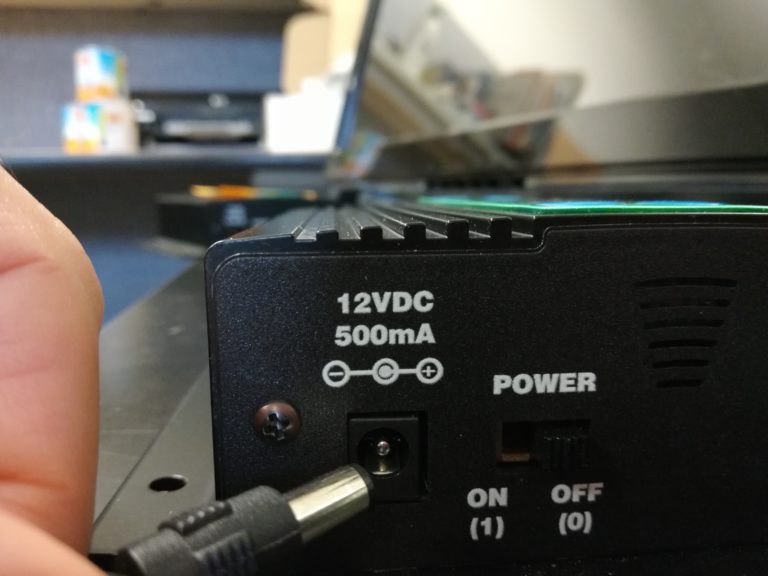 3. Power Connection
Attach the supplied power cable to the iLink unit and plug it into an electrical outlet.
Slide Power switch to the "On" position.
No further setup should be necessary. Within 10 minutes, iLink connects to the internet via your network to receive updates from Marketing Messages.
For businesses with sophisticated networks that require Firewall and port modifications, additional steps may be required. iLink displays its IP mode, IP address, Subnet address, Gateway, and MAC address on its LCD display. Just cycle through the settings by pressing the Menu button and you can find out what you need to know in order to do what you need to do.
Talk to Marketing Messages about VoiceCentral Today!
VoiceCentral is a full service solution for delivering timely messages to your customers. With its seamless update process, it's the ultimate in flexibility! If you're ready for specifics about how VoiceCentral can work for your business, contact us so that we can schedule a time to talk.