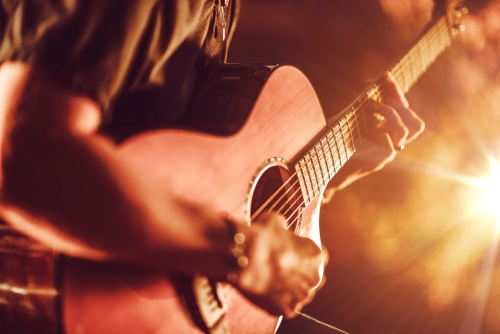 An On-hold music genre is often chosen for the emotions they evoke. Callers that feel anxious while on hold are more likely to hang up.
Did you know you can have some level of control over your callers' moods? Your Messages-On-Hold music choices—the music that accompanies the voice recordings—can make a difference.
We have a wide range of music from which to choose. It all comes down to the personality you want to convey and the mood you'd like to set. Think of your business or organization and ask yourself how you'd like to portray it.
Would the service you provide work well with a Patriotic selection? Do you cater to youth and young adults? Our Pop & Dance category might work well for you. Do you serve seniors? Think about Jazz – Traditional & Big Band. And the list goes on and on.
With our VoiceCentral on-hold messaging service, you can change your music at any time for no extra fee. That means you are free to test different songs and genres while taking any feedback from your customers. And as you introduce new products or services or as your brand evolves, we can recommend music changes. Take advantage of our experience and our ears. We are here to help!
Our newest on-hold music genre is called Coffeehouse. It features mostly acoustic instrumentals, and it will prompt your callers to feel the emotional equivalent of warm sunshine. Three standouts are "Natural High," "Hoedown," and "All Summer Long."
"All Summer Long"
An up-tempo piece with handclaps and even melodic whistling, your callers will feel connected, like they're part of the program.

"Natural High"
Bright and airy, like you and your closest friends are taking in a small, private, folk music performance at the base of a Colorado ski area in summer…

"Hoedown"
It's called "Hoedown," but it's a lot more sophisticated than that. Uptempo and bright, it will put your callers in an optimistic mood.

We'd love for you to listen through the rest of the new Coffeehouse genre on our Music page. There are 25 different tracks to enjoy! You can always let us know if you'd like help choosing just the right song or series of songs for your on-hold messages played through a digital announcer. We can even help pair up the perfect voice talent for your music. Don't hesitate to reach out. This is actually fun for us!