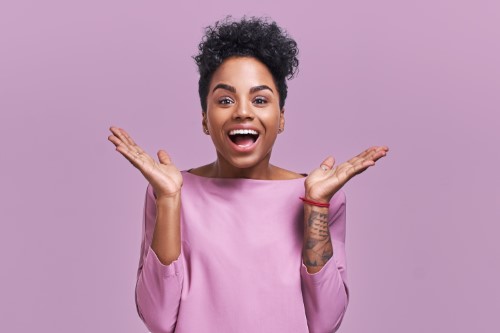 Diversity, Equity, and Inclusion
Over the last 18 months, Diversity, Equity, and Inclusion (DEI) programs and related initiatives have touched all facets of business, and society. As a professional voiceover firm with a global reach and a large North American customer base serving a diverse set of customers, Marketing Messages is grappling with the implications of this movement on the relationship between call center recordings and the BIPOC (Black, Indigenous, and People of Color) community.
Just as changes in our social landscape have accelerated significantly over this period, so have attitudes towards which voices should be considered when evaluating how a diversified customer base interacts with call center applications, such as Interactive Voice Response (IVR prompts), Auto Attendant, and Messages-On-Hold systems – as well as for other media, such as web and radio.
I was talking to one of our most sought-after Voice Artists about broad trends in the voiceover industry in preparation for our Voices Carry podcast episodes. I asked her: "What is the most significant change you're seeing in the use of voiceover for telephone and other media applications?" We ended up speaking at length on this topic, but the basic essence of her point was that many large corporations with well-known brands are now considering voices with accents that are representative of the racial make-up of their customers – Black voices and Hispanic voices in particular. (Click here for a fascinating elaboration on this point).
This makes total sense. If we are to believe that…
All customers are valuable, and…
A company's success is predicated on a more intimate connection with their customers, and…
These customers look different, think differently, and speak/hear differently…
…then we know why companies should employ professional voice talents that sound different?
What Values Do Your Voices Project for Your Brand?
For as long as voiceover professionals have been providing call center recordings, the preferred accent for North American English has been "neutral". This is changing. Corporations are now considering the voices their customers hear as a reflection of their brand. In turn, corporations are tuning their brand messages to appeal to the BIPOC community. We believe this calls for Voice Diversity.
Voice Diversity is the practice of considering how employing different voice talents would impact and appeal to a broader constituency. It involves at least considering a voice talent who is a Person of Color as one of your choices for a given project, and/or employing multiple voice talents to expand your brand's appeal.
What does Voiceover Diversity help companies do?
Appeal to a broader customer base. Rather than taking an approach that centers on having one kind of voice that appeals to one kind of customer, Voice Diversity allows you to make all customers feel that your company views them as equally valuable.
Project your brand as both progressive and inclusive. Marketing professionals want the customer to view a brand as always moving forward, not stuck in the past. Employing a voice talent who projects as a Person of Color, whether for a core system or as one of a portfolio of voice talents, signals this to customers. More inclusivity in a voiceover portfolio also demonstrates that the brand is equally meaningful for anyone in the target market – irrespective of race, creed, gender identity, or any other demographic dimension.
Support company diversity initiatives. DEI programs have proliferated across all educational, governmental, and business institutions at the most senior levels, where decisions are made. In the corporate world, DEI principles have been translated into specific marketing and technology initiatives. Incentives are also now in place to reward decisions that result in more equal treatment across all employees, customers, and other stakeholders. Employing Voice Diversity can be one way a company can reach its DEI objectives and other related goals.
Neutral or Diversity?
Back to "neutral" accents. There is a broad range of vocal variations that can be considered "neutral" for call center recordings. We find many voice talents across all races whose accents could be considered neutral. So, in considering voice talents for our roster, we welcome People of Color irrespective of whether their speaking voices would be recognized by callers/listeners as being of a particular race, creed, or sexual orientation.
Also, Voiceover Diversity includes deploying call center recordings in languages native to the countries from which calls are originating. We provide voice talents (all of whom can be heard on our Voices sample demo webpage) and voice translation in over 80 languages and dialects worldwide to ensure our customers can project their brand globally.
Listen to and consider our Hispanic and Black voiceover talents
We at Marketing Messaging invite you to take two actions here:
One: Listen to some of the new Hispanic and Black Voice Artists we've recently brought aboard.
Two: We now have a place to Comment on our Blogs. Please feel free to contribute your thoughts on this important topic in the space below. Feel free to email [email protected] or call us at 617-527-3023 if you'd like to talk more about Voice Diversity and your voiceover needs.